"Time and Measure"
18th Triennial Conference of the International Society for the Study of Time (ISST), July 2-7, 2023
In collaboration with the Japanese Society for Time Studies (JSTS) and Research Institute for Time Studies (RITS) at Yamaguchi University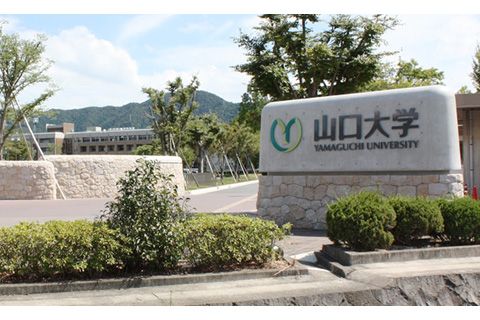 ***March 23, 2023: Conference registration and excursion***
The conference registration is open from March 1 until April 15, 2023.
The ISST Conference will open on Sunday, July 2, 2023, but we recommend you to arrive one day earlier.
On July 1-2, 2023, the JSTS conference will take place. ISST members are welcome to join the conference. Paper proposals can be sent until March 31, 2023. There is no conference theme. For further information on the cpf, please contact the ISST Executive Secretary.
Transportation: If you arrive at Kansai airport in Osaka, you can take a local train (for example Haruka express) from the airport to Shin-Osaka, where you change to the Shinkansen bullet train to Shin-Yamaguchi. From here, the Yamaguchi Line (direction Masuda) will take you to Yudaonsen station (closest to the conference location and hotels) in about 20 Minutes. If you arrive at Fukuoka airport, take the metro to Hakata, and here change to the Shinkansen bullet train to Shin-Yamaguchi.
Excursion: The traditional Wednesday excursion will take you to Shimonoseki just at the western edge of Honshu, the main island of the Japanese archipelago. Here, you will discover the historical site of Dannoura and visit the Akama Shrine. Dannoura was the site of the final battle between the warrior clans on April 25, 1185. Forces under the command of Minamoto no Yoshitsune cornered the Taira fleet at the westernmost exit from the Inland Sea and annihilated it in a half day's combat. This legendary naval engagement in the Shimonoseki Strait resulted in the destruction of the Taira clan and the rise of the Minamoto clan to national hegemony. The victory cleared the way for Minamoto no Yoritomo to consolidate his regime and establish the Kamakura Shogunate in 1192. Much has been recounted on this epic battle, most famously in the medieval Heike Monogatari, which then became the source of countless episodes told over and over again in Noh, Bunraku, and Kabuki performances over centuries, and still today one encounters this famous story in popular culture, literature, and movies. The Akama Shinto Shrine is located on the waterfront. A visit to the local fish market and a stop at a relaxed village will round up the day before the bus leaves back to Yudaonsen.
***March 1, 2023: Start of Conference registration***
The conference registration is ready and open from today, March 1. You can now proceed with your preparations. Please follow the link to the the registration site, where you will be asked to create a separate account to access your profile in the registration Form. Please note that, although the page asks you to sign in with your email address and password, you can do so only once you have created a new account or sign in with your social account. We offer a special rate for students, so please make sure to choose the appropriate mode of participation.
Once you have selected your type of participation, please proceed with booking the supplementary items. Please buy "Dinner and coffee breaks" if you are participating on-site. In case you forget, there will be an opportunity to pay on-site in Japanese Yen, but we kindly ask you to previously complete this step.
It is a tradition of the ISST to convene in person and share the academic exchange and conviviality. Thus presenters wishing to participate remotely are kindly asked to contact the executive secretary previously, as the number of online slots is strictly limited.
The excursion including transportation, entry fees, and tour guide is offered by our host institution in Japan, but you are asked to pay a small insurance fee. Please book it for you and your accompanying person, who is welcome to join.
You can book the opening reception on Sunday and the closing banquet on Friday as separate items. The ISST warmly invites you to join us on both occasions. The opening reception will take place on Sunday, July 2, 2023, and includes a visit to Rurikôji temple with pagoda and garden, a Noh experience at Noda Shrine, and a Japanese meal in the traditional restaurant Saikôtei (welcome drink, transportation, entry fees, and wine at dinner are also included). A truly unique experience to start our conference!
The traditional closing banquet on Friday will take place in Yamaguchi and includes dinner, wine, and amusements.
The18th Triennial Conference of the ISST will be held in collaboration with the Japanese Society for Time Studies (JSTS), who as our host institution traditionally manages registration. Payment (Paypal) will be handled by the JSTS.
***February 2023: Conference update***
Conference registration will be open from March 1 until April 15, 2023. You will then be able to book for Conference registration, dinners and coffee breaks, opening reception with attractions on Sunday and for the Friday dinner separately.
We recommend to plan your arrival on Saturday July 1, 2023 to get rid of the jetlag and be on site for the opening reception with welcome drink and the president's address, a visit of beautiful Rurikôji temple and garden and a Noh experience at Noda Shrine exclusively for conference registrees, followed by a Japanese meal in the traditional restaurant Saikôtei. The bus on Sunday will leave at 3PM from the Kamefuku hall and we warmly invite you to be part of this unique opening experience of our conference.
***December 2022: Conference update***
The 2023 ISST Conference in Yamaguchi is taking shape. Almost all presenters have contacted us positively on joining us on-site at Yamaguchi University, and I would like to thank you all for your continued trust and engagement for the ISST. We also thank our partners from the Research Institute for Time Studies and the Japanese Society for Time Studies for their support to hold this conference after the troublesome pandemic period. You will be able to register for conference soon, and we shall also provide you an overview of hotels in Yamaguchi, which will be accessible in January. Western style accommodations will be available, as well as traditional Japanese inns (ryôkan). You can plan your trip by flying either to Fukuoka airport or Kansai airport in Osaka. Both airports are very convenient, and you have good connection to trains. Transportation by train is about $50 (2 hours) from Fukuaka airport, and $140 (3 hours) from Osaka Kansai airport. If you wish to combine your conference participation with some extra days of travel, you can also take a flight to Narita airport in Tokyo. The Shinkansen bullet train will take you to Yamaguchi within 4-5 hours. Flights are also available, but in general the Shinkansen is the most convenient transportation within Japan.
The Conference reception will begin on Sunday, July 2 at 1PM, with a special programme from 3PM with special events and welcome dinner. You will be able to book for this soon through the registration site. The Conference Committee recommends to arrive on July 1, so you have some time to relax in one of the hot springs and refresh before the ISST conference will start.
***July 2021: Update on conference planning***
Our general aim is to have an on-site conference with a high degree of personal attendance. Our habitual format of plenary presentations delivered over four days creates a sustained discussion among participants, and we want to retain as much of this as we can. We shall take a day off mid-conference and provide participants with a choice of time-related excursions in the beautiful Yamaguchi area, the site of crucial events at various turning points in Japanese history.
We are aware that some of those willing to contribute and participate in the discussion will only be able to do so online, and we are currently working on a conference format that will accommodate these needs. Since the situation is still quite fluid, we are also keeping the option open to postponing the conference for one year. A final decision in this regard will be taken in early February when we and our partners at Yamaguchi University are confident to have a clear picture of the conditions awaiting us. We will keep you informed at each point of the way: the next update is planned for October when we have reviewed proposals and worked out a conference format that includes options for online participation. It will be helpful for us if you can indicate your preferences (non-binding) when sending in your proposal.