"Time and Measure"
18th Triennial Conference of the International Society for the Study of Time (ISST), July 2-7, 2023
In collaboration with the Japanese Society for Time Studies (JSTS) and Research Institute for Time Studies (RITS) at Yamaguchi University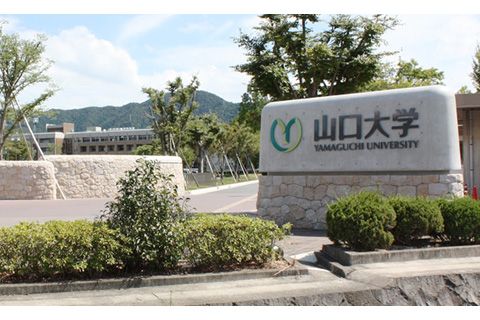 ***December 2022: Conference update***
The 2023 ISST Conference in Yamaguchi is taking shape. Almost all presenters have contacted us positively on joining us on-site at Yamaguchi University, and I would like to thank you all for your continued trust and engagement for the ISST. We also thank our partners from the Research Institute for Time Studies and the Japanese Society for Time Studies for their support to hold this conference after the troublesome pandemic period. You will be able to register for conference soon, and we shall also provide you an overview of hotels in Yamaguchi, which will be accessible in January. Western style accommodations will be available, as well as traditional Japanese inns (ryôkan). You can plan your trip by flying either to Fukuoka airport or Kansai airport in Osaka. Both airports are very convenient, and you have good connection to trains. Transportation by train is about $50 (2 hours) from Fukuaka airport, and $140 (3 hours) from Osaka Kansai airport. If you wish to combine your conference participation with some extra days of travel, you can also take a flight to Narita airport in Tokyo. The Shinkansen bullet train will take you to Yamaguchi within 4-5 hours. Flights are also available, but in general the Shinkansen is the most convenient transportation within Japan.
The Conference reception will begin on Sunday, July 2 at 1PM, with a special programme from 3PM with special events and welcome dinner. You will be able to book for this soon through the registration site. The Conference Committee recommends to arrive on July 1, so you have some time to relax in one of the hot springs and refresh before the ISST conference will start.
***July 2021: Update on conference planning***
Our general aim is to have an on-site conference with a high degree of personal attendance. Our habitual format of plenary presentations delivered over four days creates a sustained discussion among participants, and we want to retain as much of this as we can. We shall take a day off mid-conference and provide participants with a choice of time-related excursions in the beautiful Yamaguchi area, the site of crucial events at various turning points in Japanese history.
We are aware that some of those willing to contribute and participate in the discussion will only be able to do so online, and we are currently working on a conference format that will accommodate these needs. Since the situation is still quite fluid, we are also keeping the option open to postponing the conference for one year. A final decision in this regard will be taken in early February when we and our partners at Yamaguchi University are confident to have a clear picture of the conditions awaiting us. We will keep you informed at each point of the way: the next update is planned for October when we have reviewed proposals and worked out a conference format that includes options for online participation. It will be helpful for us if you can indicate your preferences (non-binding) when sending in your proposal.